Jacob Lawrence, One Way
The paintings of Jacob Lawrence were an inspiration when I was a student and they became even more relevant as I began teaching. Lawrence was working with narrative and race at a time when artists weren't. His
Migration Series
(1941), a record of the move north of African Americans after WW1, was critically important when it was made and remains so today. It addition to the content of his work Lawrence was a master of composition. I used his paintings together with Edgar Degas for many lectures over the years and am thrilled that his Migration Series has been brought together again.
Holland Cotter reviews the exhibition which just opened at
MOMA
Originally titled "The Migration of the Negro," the series is now so familiar and beloved that it's easy to miss how brilliant it is, as tightly thought through as any fresco program by Giotto, and probably more consistently executed, being the product of just one hand.....
The expressive variations Mr. Lawrence extracts from a few basic visual props — staircases, windows, walls, beds, massed figures — is astonishing. So is the really epic drama he distills from stripped-down, nearly abstract images. A silhouetted brown body raising a hammer high above a single immense rail spike says a lot of what there is to say about backbreaking labor. A cell-like room with a shade pulled down sums up what some migrants left behind. A yellow train bell clanging in the blue night hits a note of exultation and alarm that many northbound travelers, in the process of changing their lives forever, must have felt.
more
Jacob Lawrence, Bus, 1941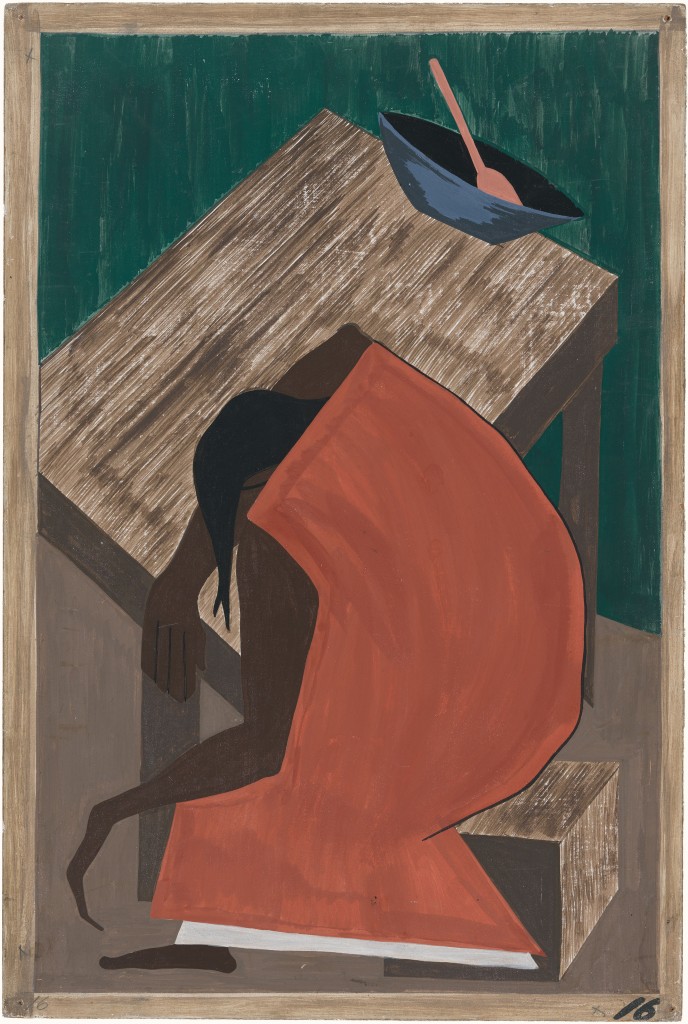 Jacob Lawrence, Migration Series, panel 16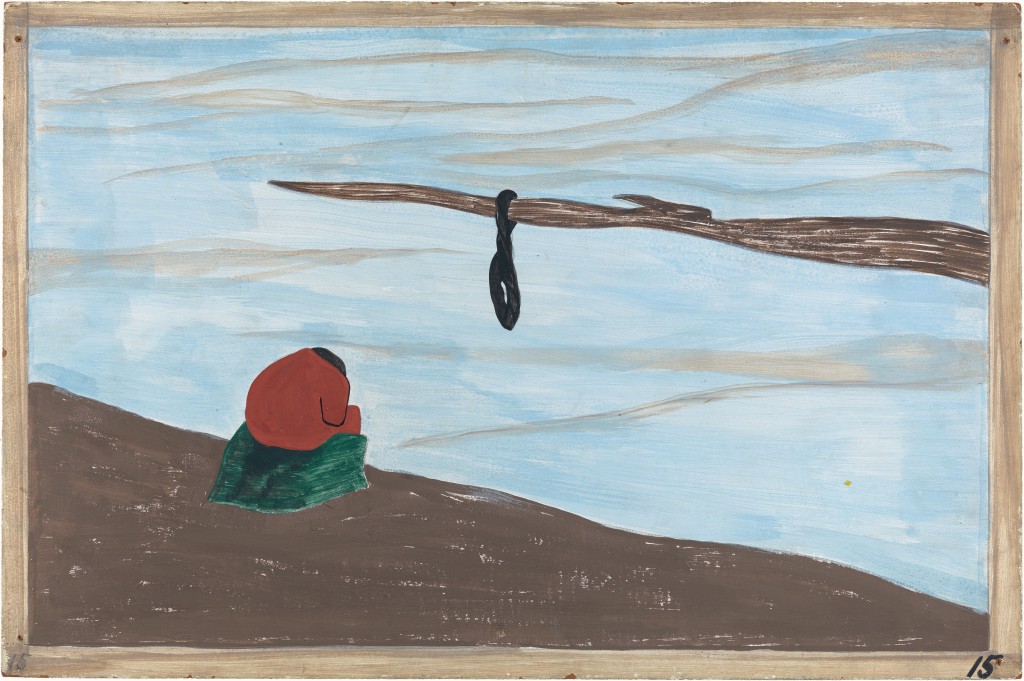 Jacob Lawrence, Migration Series, panel 15
Jacob Lawrence, Migration Series, 1941